BORDERS IP is recognized by WORLD TRADEMARK REVIEW as one of the recommended firms in Japan firms in 2019 and 2020.
Three perspectives that we value
Legal solutions
BORDERS IP fully understands that a deep understanding of clients' businesses is crucial for providing legal solutions to the challenges they face. BORDERS IP accurately analyzes clients' business circumstances and offers proper legal advice to facilitate our clients' decision-making.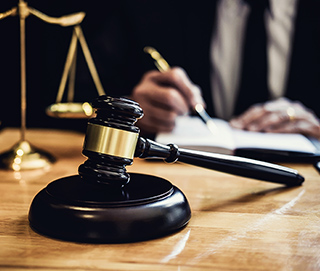 Pragmatic approach
BORDERS IP fully understands that our clients want solutions to their problems. BORDERS IP provides various pragmatic, flexible solutions to resolve these problems and move our clients' businesses forward.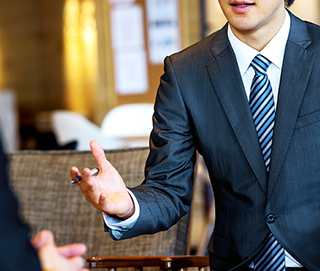 Business perspective
BORDERS IP fully understands that clients do not want merely academic legal opinions. Trademarks are among the strongest tools for protecting and promoting businesses. BORDERS IP provides specific proposals that strengthen our clients' businesses via trademark protection.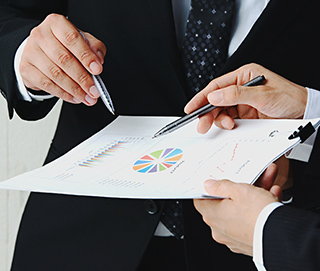 Contact
Company Name

BORDERS IP
Representative

Kumpei KOGURE
Address

MKT Higashi-Nihombashi Bldg. 7F,
3-11-8, Higashi-Nihombashi, Chuo-ku,
Tokyo 103-0004 Japan
Contact

Tel: +81-3-5244-9697
Fax: +81-3-5244-9698
mail@bordersip.com
Established

in 2016
Office hours

9:30 – 17:30(Mon – Fri)
Access

Toei Asakusa Line : 0 minute from Exit B4 of Higashi-nihombashi Station
Toei Shinjuku Line : 3 minutes from A4 Exit of Bakuro-yokomaya Station
JR Sobu Line:3 minutes from No. 3 Exit of Bakuro-cho Station
Tokyo Metro Hibiya Line: 9 minutes from Kodenmacho Station
MKT Higashi-Nihombashi Bldg. 7F, 3-11-8, Higashi-Nihombashi, Chuo-ku, Tokyo 103-0004 Japan
Area of Practice
BORDERS IP's main services include these offerings
Trademark search and Trademark "In-Use" investigation
We conduct clearance searches for candidate trademarks in relation to registrability and availability of use in Japan and overseas. We also offer trademark use investigation to determine if a specific mark is actually used in Japan.
Trademark Prosecution
We prosecute and register trademarks with the Japan Patent Office and WIPO for international applications under the Madrid System. Accelerated examination system is available under the specific conditions.
Taking over provisional refusals under the Madrid Protocol
When a provisional refusal is issued to International Application designating Japan, we assist clients and submit a suitable response to the Japan Patent Office with professional advice to effective measures to overcome the refusal.
Trademark-related appeals, oppositions, and cancellations
We represent clients in filing Trademark-related appeals against refusal decisions. We also handle oppositions, cancellation actions for non-use and against bad-faith filings, and invalidation trials against third party marks.
Trademark renewals
Trademark registrations are valid for 10 years and can be renewed every 10 years in Japan. We docket renewal deadlines and properly apply for renewal applications when the time is appropriate.
Recordals (assignments, licenses, pledges, and changes of name/address)
Trademark registrations can be transferred without goodwill, but Change of Ownership must be recorded at the Japan Patent Office. We assist clients in recording Change of Ownership as well as licenses, pledges, and change of name/address.
Enforcement and Litigation
We offer assistance and representation in trademark and copyright litigation proceedings of lawsuits against trademark and copyright infringement, and unfair competition activities as well as in customs border protection.
Other related services
Copyright registration before the Agency for Cultural Affairs of Japan
Domain name registration and dispute solution
Negotiation for trademark assignments