Borders IP Ranked as Recommended Firm in WTR 1000: The World's Leading Trademark Professionals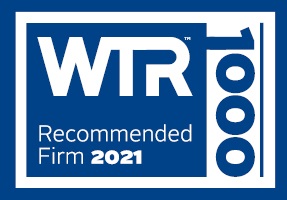 We are delighted to announce that Borders IP has been recognized as a recommended firm in the 2021 edition of the World Trademark Review (WTR) 1000 again.
Kumpei Kogure, the managing partner, is also highlighted as one of the trade mark experts in the "prosecution and strategy" section within the guide.
We are grateful to our clients for their contribution to the WTR 1000 research and for their positive feedback as quoted by the WTR 1000.